The one – two punch of Hurricanes Irma and Maria hit the BVI hard in 2017. As of March 2019, 75 percent of slips and 37 percent of the hotel rooms are back in action
Two years later I've come to the BVI on a Sunsail 444, a four-cabin/four-head sailing catamaran, for a week to see firsthand how the recovery is going. For our crew of four adults and four kids, a catamaran was the best option for space and stability as some of the crew don't like boats when they heel. In a nutshell, the BVI is back and running amazingly well, but as you look around you can see the damage to trees, homes and a lot of boats.
Road Town's customs building is open and has a fresh coat of paint. There are still boats sunk here and there and you can see docks and buildings either broken or under repair. Make sure to check to see what restaurants are actually open as some owners gave up after the hurricanes and have walked away; yet, they might still have a website or be listed on Trip Advisor as open.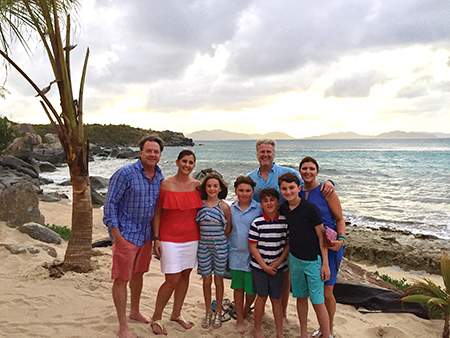 We spent the first night at the Nanny Cay hotel, which had the second floor badly damaged and they are actively rebuilding. Peg Legs restaurant was destroyed, so now they have built a kitchen and have picnic tables and tents for dining near the beach or pool. In the marina they are still putting in new docks as we speak, and you can see some masts sticking out of the water. I guess they'll be pulled off the bottom eventually. The boat yard, too, was quite active with repairs.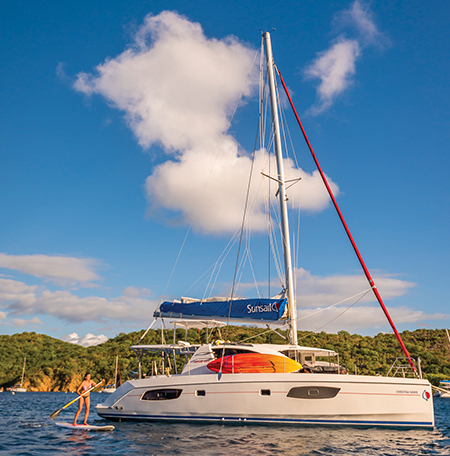 On day two, we headed off to the Sunsail base to check out the boat and provision.
The base did sustain some damage. While we were there, they were taking out an old dock with a barge and crane as the new dock had already been built. The kids enjoyed the pool as the adults had some umbrella drinks before heading off. One stop at the French Deli and Gourmet Shop is a must. It's a legitimate French bakery with everything under the sun you could want, plus amazing coffee.
We headed off before noon and sailed east, upwind, toward Virgin Gorda in order to get a beam reach over to Anegada. Anegada didn't bear the brunt of the storm and was spared the really high winds. We didn't see too much damage at all really. Cow Wreck Bay, Big Bamboo, Anegada Beach Club, The Wonky Dog, all your favorites are open and running.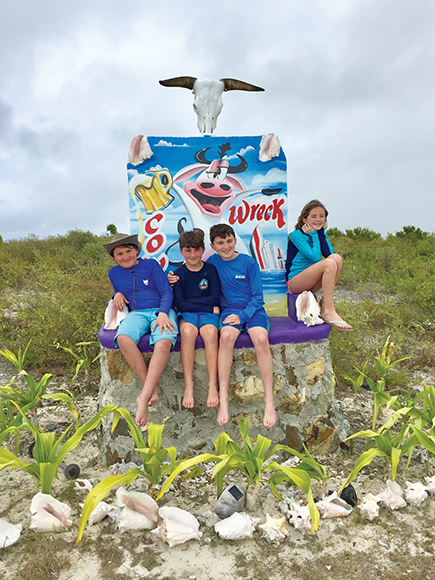 We grabbed a van from SNK Amazing Rentals and as we explored the island really saw nothing out of place. The island is just far enough north to have missed the big winds that devastated Virgin Gorda. With a population of only 300, Anegada's a throwback to days gone by with only the occasional vehicle on the road and vast stretches of beaches to have all to yourself.
The North Sound on Virgin Gorda was hit hard by the hurricanes. The Bitter End Yacht Club and Saba Rock were leveled and are a year or so away from being open again. Little Dix Bay also was hit and it'll be a similar time before it's open.
We went into Virgin Gorda Yacht Harbor for a night and you can see they are still rebuilding; the shopping plaza is still missing part of its roof and in the boat yard you can see many, many boats either derelict or in various stages of being resurrected.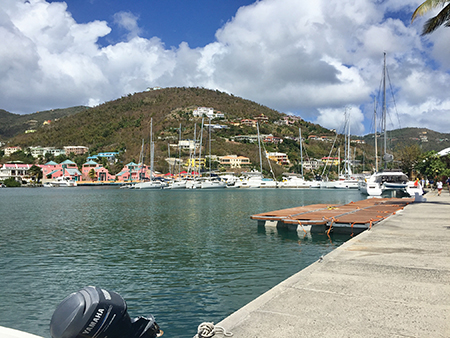 The storm was powerful enough to move the rocks at the Baths and, considering their size, that's a mindboggling force of wind. We had fun reacquainting ourselves with how to navigate amongst the boulders and then we took a taxi to the Top of the Baths Bar and Restaurant and enjoyed the view and the pool after our adventure. Coco Maya is still our top choice for a restaurant on the island; the setting, staff and food are all top notch.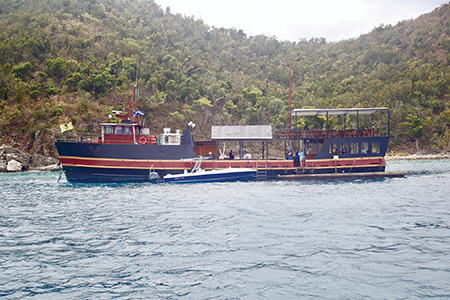 Marina Key has its fuel dock open and all the moorings are in place and they are serving food and drinks under a tent since the actual restaurant is still missing some walls and roofs. For snorkelers, there is a spot to explore that's right off Great Camanoe island in between Marina Cay and Scrub Island. Considering how much boat traffic there is passing through the area, it's impressive how clear the water is and how much sea life there is to see.
Peter Island is still closed but we did see some boats anchored in their bay. The Willy T floating bar and restaurant is currently at Little Harbor at Peter Island but there is a rumor they will have to move it, which is too bad as it's in a great spot.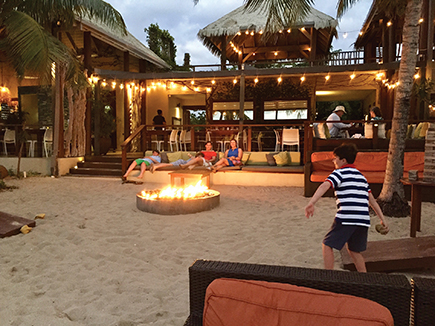 On Norman Island, the Pirates Bight Bar and Restaurant are open for business. It's a bit pricey for the quality of the food, but that cove is great for sleeping with a nice breeze and no swell.
If you're wondering how you can help the BVI the answer is simple, go there and spend money and enjoy yourself.
Scott Akerman is Multihulls Today's Advertising Director. You can email him at scott@bwsailing.com.